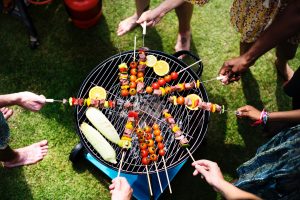 ECObrasa briquettes are totally odourless and tasteless. They do not contain additives of any kind. They are the result of a natural product affecting in no way neither the quality or the original flavours of the food.
ECObrasa burns at 7.000 kilocalories, almost double than most wooden charcoals.
The high and constant temperature during the cooking process seals the pores of the food, retaining all its juices within.
The absence of flame ensures that grilling is effected in the most favourable conditions.
The result is delicious fish or meat retaining their original flavour and presenting and excellent appetizing look.