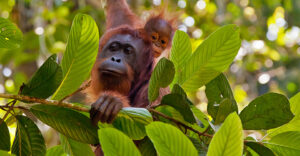 ECObrasa is a commercial product but at the same time it's also a genuine ecological initiative. The base of our charcoal is the coconut shell of the species Cocos Nucifera, which must not be mistaken with the Oil-Palm tree (Elaeis Guineensis). To meet the growing demand, large areas of tropical forests have been converted to oil-palm tree plantations, causing severe deforestation, a serious environmental problem reported and exposed by prestigious organizations such as Greenpeace or WWF (World Wildlife Fund).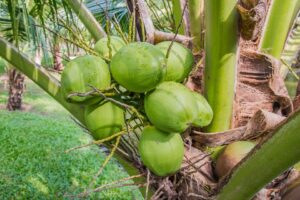 ECObrasa uses
ONLY the coconut shells from Cocos Nucifera species, and from groves dated as far back as the 19th Century. Not a single tree is felled to produce
ECObrasa, contributing therefore to the preservation of the rainforest, the habitat of many endangered species and the lungs of our planet, producing well over 20% of the world's oxygen by continuously recycling carbon dioxide.
But where our product contributes more effectively to the global effort to stem the climate change and deforestation, is by not felling a single tree to produce our briquettes, purely made of sustainable and renewable coconut shell.
The equivalent of 1.000 kg of Ecobrasa is a minimum of 2.500 kg of lump charcoal.
With present technology in semi developed or developing countries, to obtain 2.500 kg of lump charcoal, 15.000 kg of fresh wood are needed (factor 1:6).
Applying the average size / weight per tree needed for the production of lump charcoal, in between 50 to 75 trees have to be felled in order to acquire those 15.000 kg of wood,
(10-20 cm dbh = 200-300 kg), precisely the quantity of trees that ECObrasa avoids having to cut per every 1.000 kg of briquettes we produce, allowing them to continuously absorb part of the CO2 that we constantly spew to the atmosphere, and that by contrast is the lifeline of our woods and rain forests.
The combustion of ECObrasa produces no sulphur toxic gases. It's a clean, sustainable and renewable energy source.